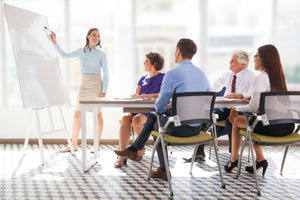 PURCHASE TRAINING
---
Coaching Ottawa offers training to meet your needs.  We can customize any session to the needs of the client, including the provision of bilingual (French and English) sessions.  Also, most materials are offered in both French and English.  

 "Learning is an experience.  Everything else is just information."
(Albert Einstein)

So as to increase effectiveness, productivity, and personal contributions,  our training will help participants:
Translate efforts toward shared organizational goals;

Increase self-esteem and confidence;

Effectively deal with conflict and change;

Gain insights and increase their self-awareness;

Better manage priorities and tasks;

Communicate more successfully; and

Gain knowledge, skills and perspectives on a specific topic. 
What Can I Expect?
Training is based on proven techniques that are cost effective and provide results quickly. Training provided by Coaching Ottawa is offered for groups of up to 25 individuals in French, English or both.  Training can be provided online, at a client's location or offsite at a location coordinated by Coaching Ottawa. Duration is based on client needs and the complexity of the subject matter.  
Feel free to contact us to discuss your individual needs.