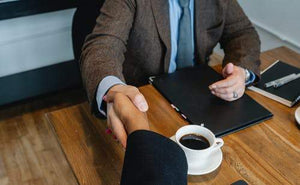 PURCHASE COACHING SERVICES
---
Why should I partner with a coach?

Many individuals are starting to discover the benefits of Coaching. Coaching helps high-functioning people bridge the gap to their next level of success. Coaching also helps people to become more successful and to have more of what they really want.

If you want to take advantage of an opportunity or challenge, feel "stuck" on the path to achieving your goals, or simply believe there's something more to discover in your personal or professional life, partnering with a professional coach could benefit you. 
Why should I consider group coaching?
Group coaching offers many of the same benefits as individual coaching, and fosters peer consultation and collaboration among the participants, creating more of a team dynamic. Group coaching will help:

Inspire creative thinking
Decrease dependence on experts
Develop emotional Intelligence
Enhance personal flexibility and adaptability

Drive learning and personal development

Group coaching is best suited to developing a personal understanding on general topics, such as leadership, career development or relationships. Group coaching will allow participants to explore and consider complex scenarios and to discover solutions that are not immediately apparent. Together group coaching members will explore multiple interpretations and consequences to clarify the root causes of issues and effects, as well as numerous solutions.
Group coaching is an amazing and cost-effective tool for addressing such considerations. However, it must be appreciated that individual coaching is better suited for developing personal plans and exploring unique situations that may be uncomfortable to discuss in a group setting.
Why use Coaching Ottawa coaching services?
Our coaches will work with you in a collaborative way to maximize personal and professional potential. Our coaches will:

Help you discover, clarify, and align with what you want to achieve
Encourage your self-discovery
Elicit solutions and strategies generated by you
Hold you responsible and accountable for your success
Is coaching recognized?  
Coaching clients who responded to the 2017  International Coaching Federation (ICF) Global Consumer Awareness Study reported positive coaching impacts including:

Improved communication skills
Increased self-esteem/self-confidence
Increased productivity
Optimized individual/team work performance
Improved work/life balance
Increased well-being
Improved business management strategies
Expanded professional career opportunities
Accelerated on-boarding into a new professional role
Am I ready for coaching?
If coaching is going to be effective you must be ready to be a partner in the process.  This means you need to be ready to:
Make your coaching session a priority in your schedule;

Come to sessions prepared with what you want to discuss;

Commit to complete your action plans after each session;

Experiment with new approaches and behaviours; and

Be determined and commit to goals that are meaningful to you.
This is a personal investment of your resources and it will demand your best work. If you aren't doing your best, you won't receive the full benefits of coaching.