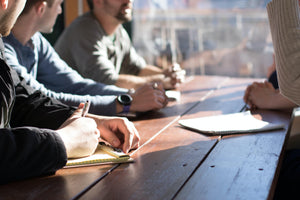 PURCHASE FACILITATION SERVICES
---
Why should I hire a facilitator?
Facilitation is an approach used to help you and your team to become more effective and efficient through a process that stimulates participation, collaboration, reflection, analysis, decision-making and achievements.   
Why use Coaching Ottawa Facilitation Services?
We can facilitate your sessions using various approaches; such as team building retreats, peer coaching exercises or World Café.
Our facilitation can help you and your team to:
Discuss emotional matters,
Develop a fresh outlook on an issue,
Define new goals and objectives,
Analyze an issue using critical thinking processes,
Find innovative solutions,
Establish inclusive implementation plans.
As facilitators, we:
Encourage open communication and full participation
Stimulate exploratory examination and creative thinking
Inspire sound decision-making and action-oriented behaviours
Promote the development of innovative and inclusive solutions